Made proudly by Canadians, right here in Canada;
not one, but two new exciting launches from Earth's Own!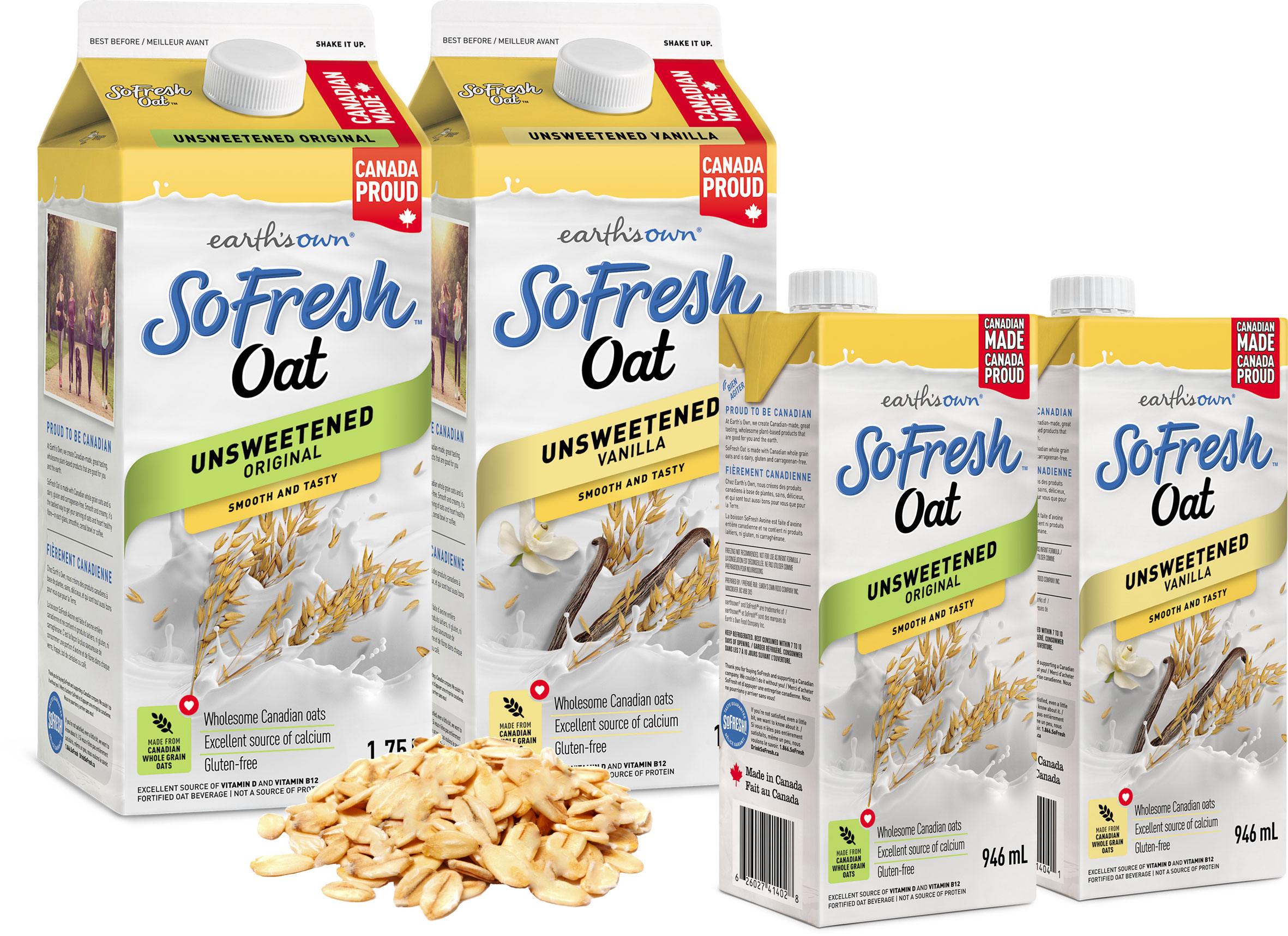 ALL NEW to Canada, introducing SoFresh Oat beverage. (Yes, you read right, Oat beverage!) Made with 100% Canadian Whole Grain Gluten Free Oats, it's a deliciously smooth and creamy alternative to nut milks like no other. With no added sugar, 4 grams of protein, and 7 essential nutrients including Calcium and Vitamin D, SoFresh Oat will become your new plant-based go-to. Completely allergen free to boot— so the whole family can enjoy.
SWOON! Your taste buds, and skinny jeans will. thank. you. Introducing our new SoFresh Cold Brew coffee beverages, authentic Arabica cold brew coffee blended with dreamy, creamy cashew beverage. At only 45 calories and 6 grams of sugar per serving, our Café Latte and Café Mocha Cold Brew are a guilt-free indulgence you can feel good about— and then indulge in again!